Key Benefits of Ubtan for Glowing Skin
Remove Dead Skin

The goodness of natural ingredients bring down your dead skin cells.

Ubtan for Oily Skin

This ubtan fights with oil and dirt accumulation.

Removes Tan for Glow

It clarifies your skin and removes tan to promote even skin tone.
Fights Skin Aging

An ingredients of ubtan has anti-inflammatory properties.

Reduces Blackheads

It reduce dullness and make the skin glow and shiny.

Brighten your Skin

Shine Like A Diamond! Ubtan for glowing skin is a natural healer.
Turmeric

The antiseptic, anti-inflammatory, and pH balancing properties of Turmeric protects skin naturally.
Almonds

Almonds are a good source of copper, which plays a role of face and body scrub.
Chironji

It acts as a powerful shield against the harmful ultraviolet rays of the sun, preventing sunburns etc.
Masoor Dal

Masoor dal works well as a scrub.This herbal ubtan works well on an uneven skin tone.
Gram Flour

Gram Flour (Besan) is really useful as a tan removal agent when applied to skin.
Manjishtha

Manjistha herb can be used both internally and externally on skin for promoting skin whitening.
How to apply Ubtan for Glowing Skin?
Do you want glow from inside on your wedding?
Don't  look further than Vedic Beauty Herbal Ubtan powder. Just follow the given steps for fabulous consequences :-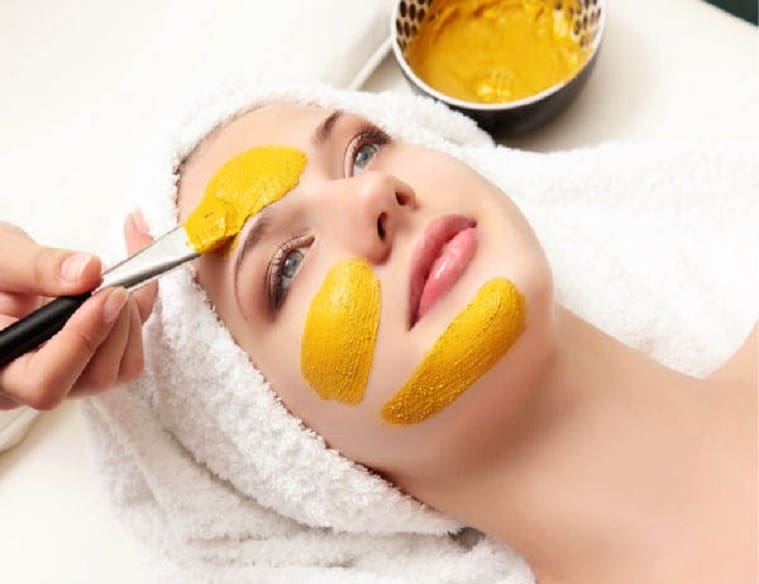 Follow these steps :
Step 1 : Take a bowl, take about 1-2 tablespoon of ubtan powder.
Step 2 : Now add 2 tablespoon of Milk, 2 tablespoon of Honey according to your preference.
Step 3 : Keep it in a medium thick consistency.
Step 4 : Leave this ubtan for 3 to 4 minutes.
Step 5 : Now apply this ubtan over cleansed face and body.
Step 6 : Wash off with normal water, then apply a good moisturizer.
Note: This is a whole body ubtan pack, you can increase the quantity of UBTAN  if you want to apply on the body.
Who can use pri-bridal ubtan?
Ubtan for Men and Women for any special occasion and to enhance before marriage.
This Herbal Ubtan is suitable for all skin types.
Queries related to pre-bridal ubtan
Yes!Vedic Beauty Herbal Ubtan is made with natural ingredients so it is used as a daily glowing skin or use it twice a week for best results. 
YES ! It's perfect for removing sunburn because it have a antiseptic, anti-inflammatory properties of turmeric.
Yes.Herbal ubtan for glowing skin contains turmeric, almonds, chironji, manjjishtha, gram flour, masoor dal etc that are considered safe for all skin types.
YES! Herbal ubtan is made for both men and women.
No ! This is a pre bridal ubtan use for before marriages or any other special occasion which eliminates dead skin cells, pimples and helps in eliminating tan.
FREQUENTLY BROUGHT TOGETHER
Still not sure or have questions?
Chat with our expert on WhatsApp